Without Prejudice, Privilege & Settlement [2021]
Webinar Details
Available now
Expires after 90 days
Helen Swaffield
CPD Hours: 1
£35.00
From our LAW2021 Online Litigation Spring package, this 1 hour webinar is presented by Helen Swaffield, Barrister and Head of Contract Law Chambers.
This session will cover the following topics:-
• Incorrect use of without prejudice
• Exceptions when it can be lifted
• Agreements reached "without prejudice"
• New cases on "subject to contract"
• Litigation privilege update
• When litigation privilege runs out
• Settlement agreements - mistakes not to make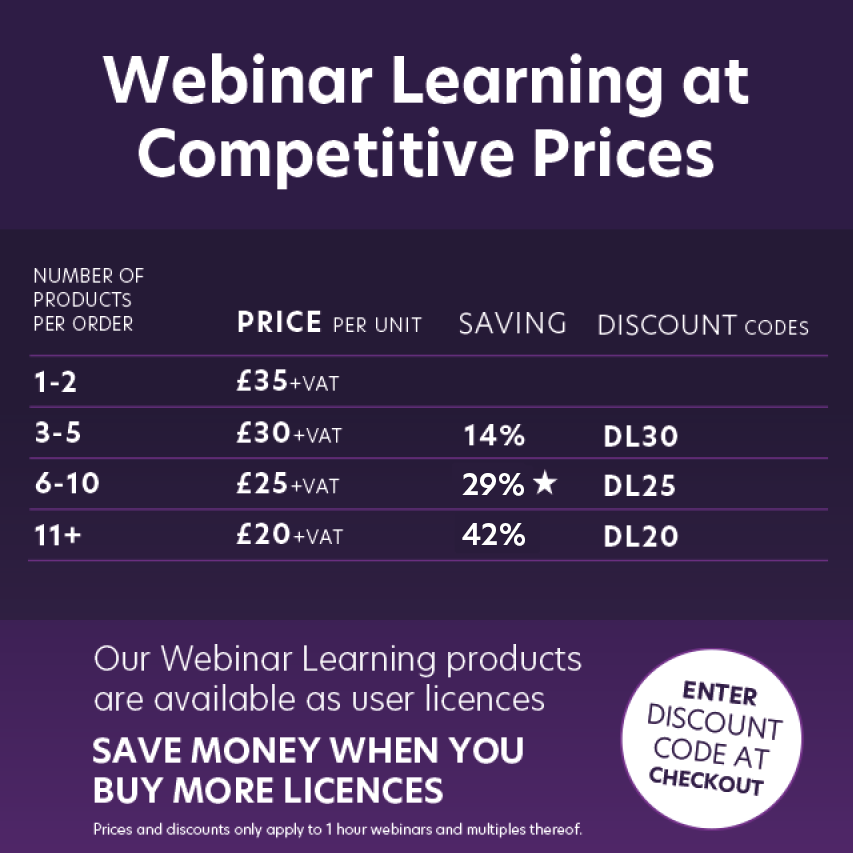 Prefer a DVD version?
Please contact our customer services team on 01332 226601 who will be happy to assist. Please note all DVD's incur an additional admin charge of £5+VAT per user licence.
The product code for this DVD is LDV200806.
Accessing supplementary notes and obtaining a certificate will still involve online access.