Use of Pre-nuptial Agreements and Conduct Issues in Financial Remedy Matters [2023]
Webinar Details
Available now
Expires after 90 days
Safda Mahmood
CPD Hours: 1
£35.00
This course provides an update on the key principles and developments in the use of pre-nuptial agreements and conduct issues in financial remedy matters provided by Safda Mahmood.
This webinar covers the following topics:

Pre- nuptial and Post Nuptial Agreements - What is the difference?
Case Law Developments
Consideration of Radmacher v Granatino Principles
What may such agreements contain?
Developments in Conduct Issues in Financial Remedy Matters
How does conduct affect the distribution of assets?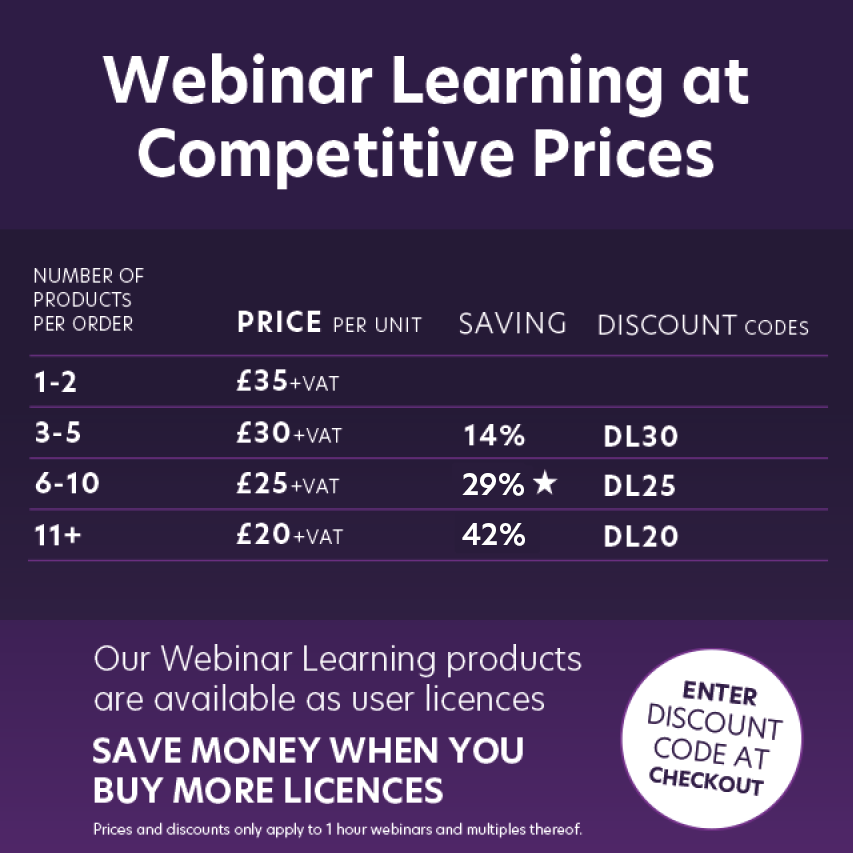 This webinar is sponsored by: