SRA Accounts Rules 2019 – specific issues and harsher penalties [2023].
Webinar Details
Available now
Expires after 90 days
Trevor Hellawell MA (Cantab)
CPD Hours: 1
£35.00
Book Now!
NEW FOR 2023! This 1 hour webinar is presented by Trevor Hellawell and provides an essential and useful update.
The 'new' rules are a lot more bedded-in now, as well as being simpler and more flexible. But they are still equally significant to anyone in the law firm, as recent examples have shown, and the duties on all of us, but especially those with responsibility for finance or accounts, remain strict indeed. We will discuss
The key rules including:

Rule 3.3: Banking facilities
Rule 5: Residual client balances
Rule 8: Reconciliations
Rules 12-13: Accounting systems and records
Recording and immediate reporting of breaches to the COFA & SRA
Other key duties on the COFA
Relationship with the Reporting Accountant – are they becoming more exacting in their investigations?

SRA Resources and checklists
SRA enforcement and penalties
VAT & Brabners – is it still an issue?
Key points to take away
Key qualifications by Accountants
When should I report something to the SRA?
Checklists for consideration – how good are you?
How do we deal with expenses and disbursements?
What must we do to remain on the right side of the line?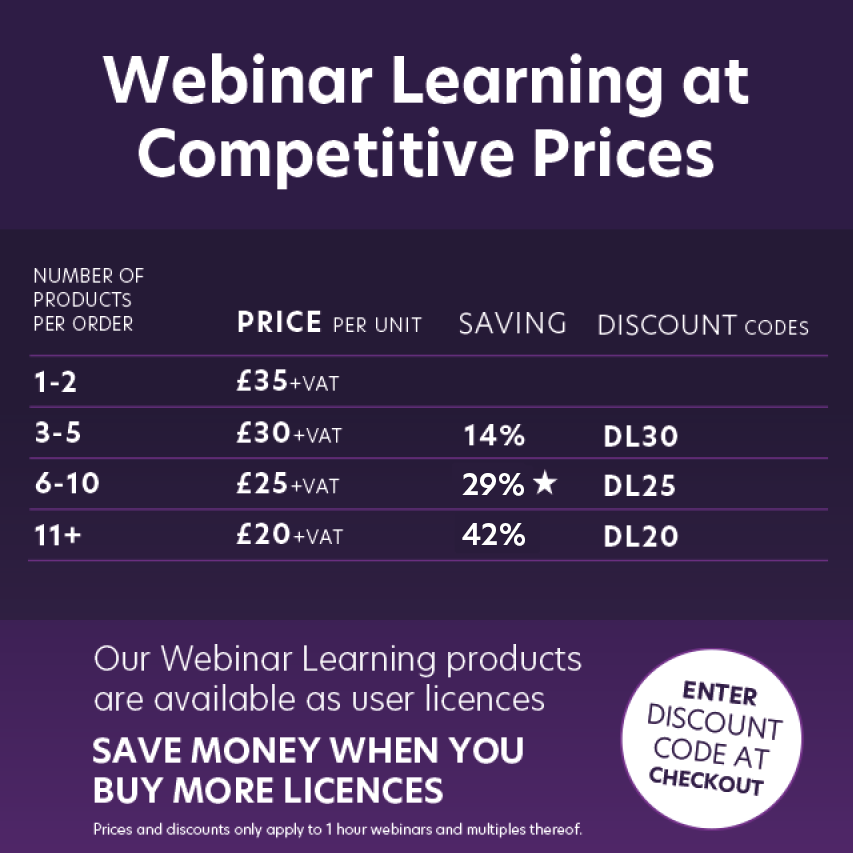 Have you considered upgrading to our 4-hour SRA Mandatory Learning Bundle?
Firms are already seeing an increase in SRA audits of firms' compliance with the Code of Conduct for Firms; therefore, it is fundamental that you and your team are up to date on your SRA competency standards.
This package provides 4 hours of essential mandatory CPD training, designed to be applicable to all lawyers, ensuring your skills are up to SRA standards in accordance with the competency statement.
Webinar Details
Available now
Expires after 90 days
Trevor Hellawell MA (Cantab)
CPD Hours: 4
£120.00