Simple, Safe and Effective Communication Tools
Webinar Details
Available now
Expires after 90 days
James Evans, Professional Liason
CPD Hours: 1
£0.00
Improve communication and keep parents accountable in moderate and high conflict cases. This webinar is presented by James Evans, Professional Liason at OurFamilyWizard. OurFamilyWizard.co.uk and its mobile applications are often made part of the parent agreement in an effort to reduce litigation and improve co-parent communication. Learn how parents and professionals utilise its features to manage and document communication. Learn who may access the family's activity and obtain declarations on authenticated records.
This webinar is sponsored by OurFamilyWizard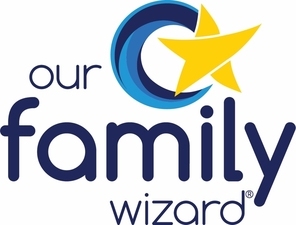 The Webinar is aimed at all family law professionals. Including: Judges, Solicitors, Barristers, Mediators, Mental Health Practitioners, Therapists, Parents Coach's, CAFCASS and Court workers, Contact Centre Support Workers and Volunteers and any other Professional who work within Family Law.
Part 1: Relevant case types (high conflict, DV, order for protection), parent behavior, evolution of toolset. Security and privacy matters discussed. Hennepin County Family Court Pilot Project results.
Part 2: Dedicated to interface of tool set by parents. Communication, accountability, and transparency for documentation purposes. Implementing tools properly in different cases. Finding and eliminating he said/she said.
Part 3: Dedicated to court appointed professional's utilisation of tool set for oversight and intervention. New Feature overview.
Part 4: Order Language, Forms, parent handouts, feature overviews.
In this session you will:
1. Learn how these tools can help reduce the ubiquitous 'He said/She said' scenario, which so often brings families back into the courtroom.
2. Obtain order language currently used to implement the service in conflicted cases.
3. Learn how lawyers, social workers, counsel for children, mediators, and other professionals may work with and assess family needs utilising these tools.