Security for Costs & Soft Loans [2022]
Webinar Details
Available now
Expires after 90 days
Elissa Da Costa-Waldman
CPD Hours: 1
£35.00
From our LAW2022 Online Family Package, this 1 hour webinar, presented by Elissa Da Costa provides a review of Security for Costs & Soft Loans [2022].
This session examines two potential discrete issues that may arise in practice. Security for costs is an unusual application in civil cases, but even rarer in family cases, particularly those involving children.
The topics covered will be:

Security for Costs
Civil claims – when is it appropriate to seek security for costs?
Family cases – costs orders are rarely made so when would an application for security for costs be appropriate?
Analysis of MG -v- AR
Guidance to making an application for Security for Costs in a family case
The second part of the session considers a frequent issue in financial remedy cases, that of the treatment of soft loans, following the guidance provided in P -v- Q [Financial Remedies) EWFC B9, to enable practitioners to better advise their clients.
The topics covered for this section will be:
Loans in Financial Remedy Cases
What is the difference between a hard and a soft loan?
Why are they relevant?
What was the previous case law?
Analysis of P -v- Q
Current Guidance on treatment of soft loans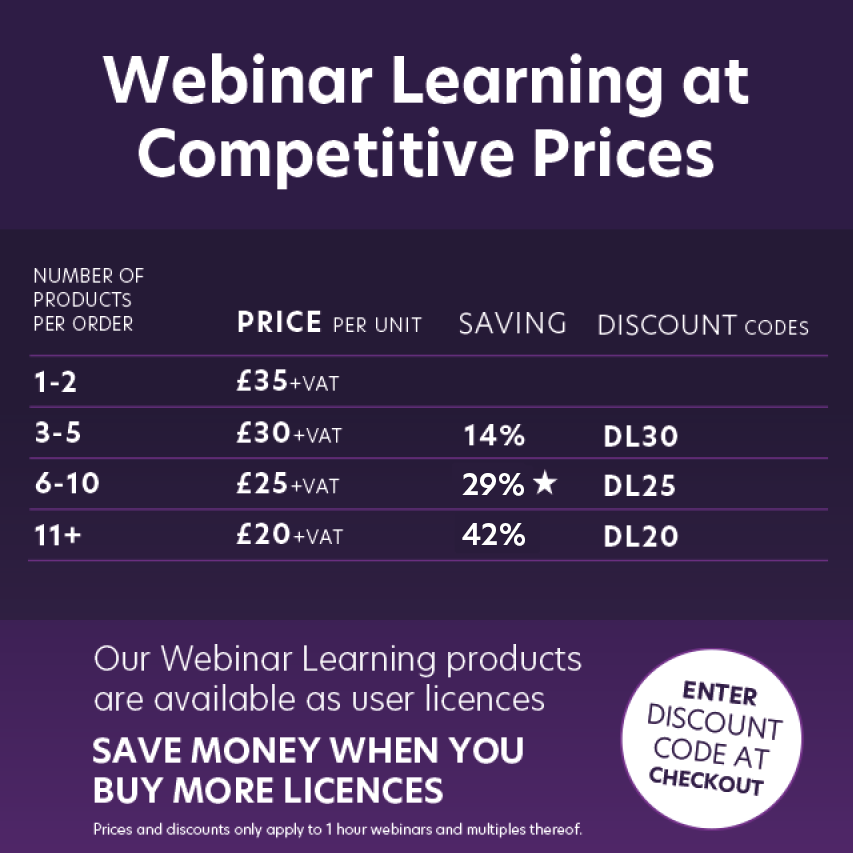 Prefer a DVD version?
Please contact our customer services team on 01332 226601 who will be happy to assist. Please note all DVD's incur an additional admin charge of £5+VAT per user licence.
The product code for this DVD is LDV200806.
Accessing supplementary notes and obtaining a certificate will still involve online access.