Procedure in Practice [2022]
Webinar Details
Available now
Expires after 90 days
Andrew McLoughlin
CPD Hours: 1
£35.00
From our LAW2022 Online Litigation package, Andrew McLoughlin presents this 1 hour webinar about Procedure in Practice in 2022.
This course seeks to give specific practical guidance in relation to a whole range of topics that have arisen in the last 6 to 9 months and which will impact on your litigation practice.
The session will provide outlines of key cases and seek to give the best interpretation of modern judicial thinking on a whole range of relevant procedural topics.
Below are a number of matters that will be covered and discussed together with a number of other matters that can be considered "red hot" by the time the course is presented.
Implied sanctions in the CPR
Noncompliance with witness statements requirements in CPR 32 and PD 32
Judicial assistance to LIPs-how far can they go?
Witness-attendance at hearings
Compliance with an unless order-a mystery within an enigma?
Disclosure- divergent approaches in the court system
Remote hearings – RIP?-Principles going forward.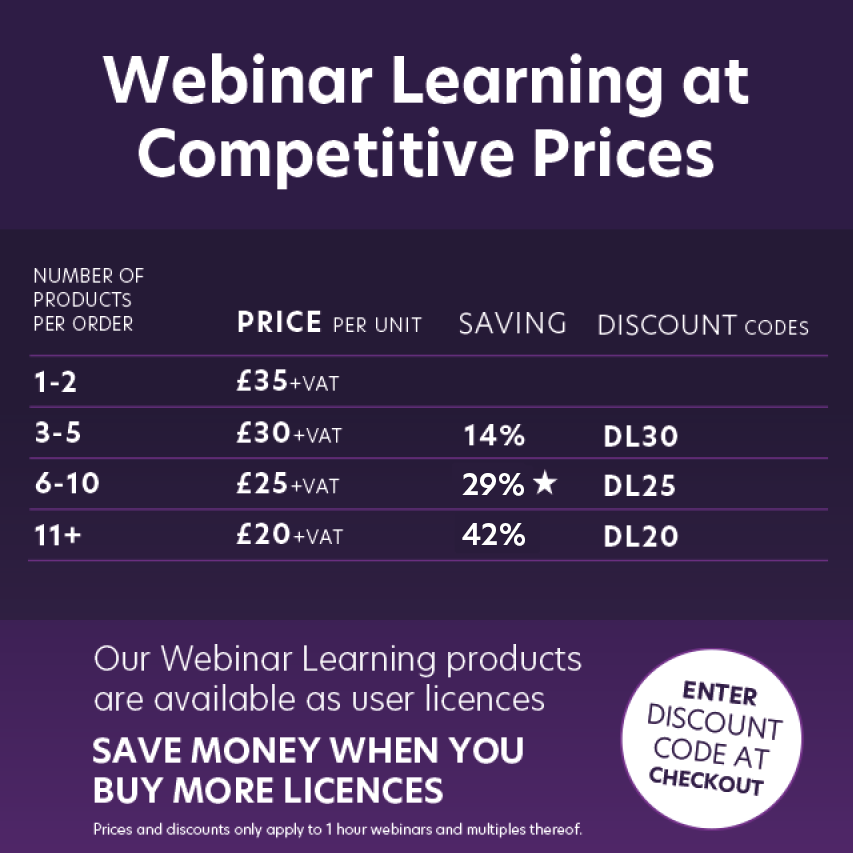 Prefer a DVD version?
Please contact our customer services team on 01332 226601 who will be happy to assist. Please note all DVD's incur an additional admin charge of £5+VAT per user licence.
The product code for this DVD is LDV200806.
Accessing supplementary notes and obtaining a certificate will still involve online access.