Ownership - who owns the money in a joint account, the furniture, the dog? [2020]
Webinar Details
Available now
Expires after 90 days
John Thurston LLB Solicitor TEP
CPD Hours: 1
£35.00
This webinar is presented by John Thurston. This presentation aims to bring busy practitioners up to speed on recent key developments in the law and practice which are relevant to conveyancers in their day-to-day roles.
This session will cover:
Limiting your risk when a selling client is potentially liable to pay money on account of capital gains tax under the new regime starting April 2020
SDLT: Bringing you up to date with recent developments concerning mixed-use purchases
Keeping you abreast of key changes to the Conveyancing Protocol
Helping you to understand the implications of the new anti-fraud undertakings contained the updated Code for Completion by Post
Making you aware of current issues involving disputes over beneficial interests and transfers of equity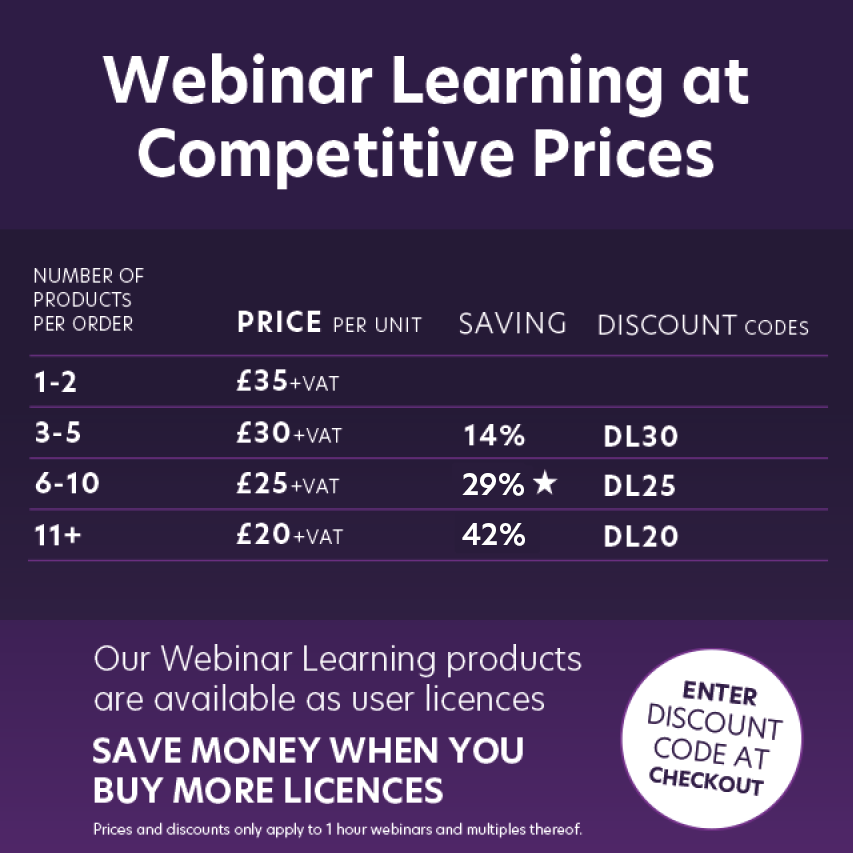 This webinar is sponsored by: