Webinar Details
Available now
Expires after 90 days
John Thurston LLB Solicitor TEP
CPD Hours: 1
£35.00
This webinar is presented by John Thurston.
Watch the 2020 trailer:

Practitioners often have to complete an IHT400. This webinar will consider pitfalls in completing the IHT400:
what to do if you discover an error in the IHT 400
valuation of assets for IHT purposes
how to treat hope value
ascertaining the gifts made by the deceased
valuation of personal chattels
treatment of debts due to or from the deceased
foreign assets
quick succession relief
Click here to download the 2020 Distance Learning catalogue.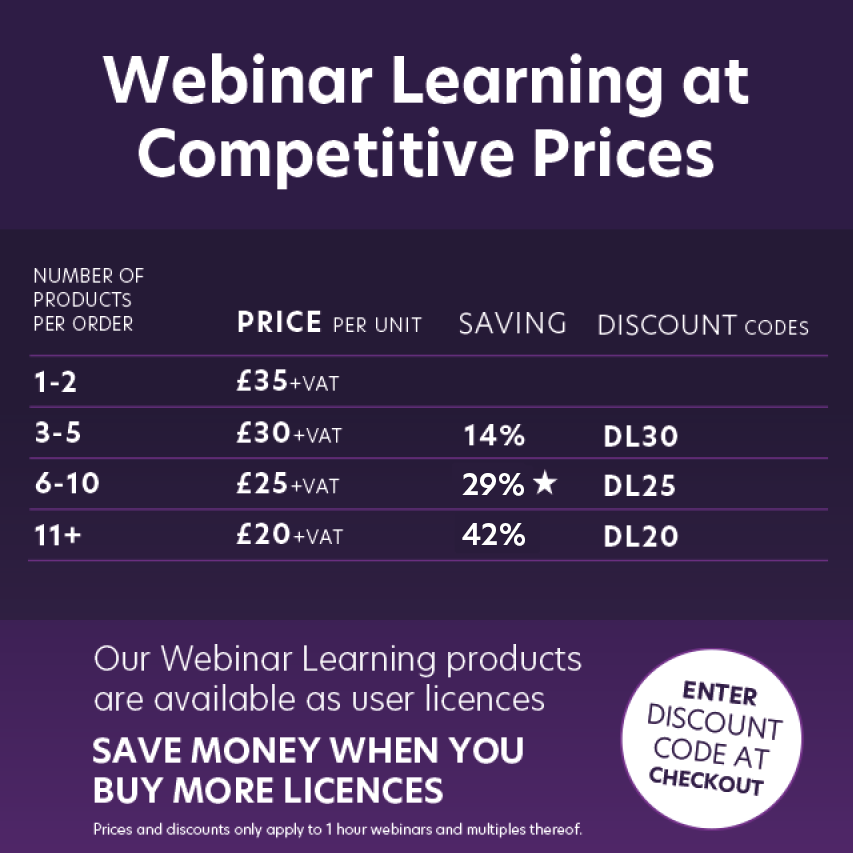 This webinar is sponsored by: