Fixed Recoverable Costs [2023]
Webinar Details
Available now
Expires after 90 days
Andrew McLoughlin
CPD Hours: 1
£35.00
From our LAW2023 Online Litigation package, Andrew McLoughlin presents this 1 hour webinar and gives advice on fixed recoverable costs for 2023.
Wholesale revision of recoverable costs is set to be in play for October 2023.
This one-hour webinar covers the whole range of proposed changes for Fixed Recoverable Costs up to claims with a value of £100,000
Areas covered include: –
1.Types of cases covered by the new regime.
2.Different bands of costs for differing complexities.
3 The detail – what amount will I recover/be liable for at each stage in the process.
4.The likely backgrounds going forwards.
5.Your approach to tips and tactics in the new regime
6. Client retainer letters in the new landscape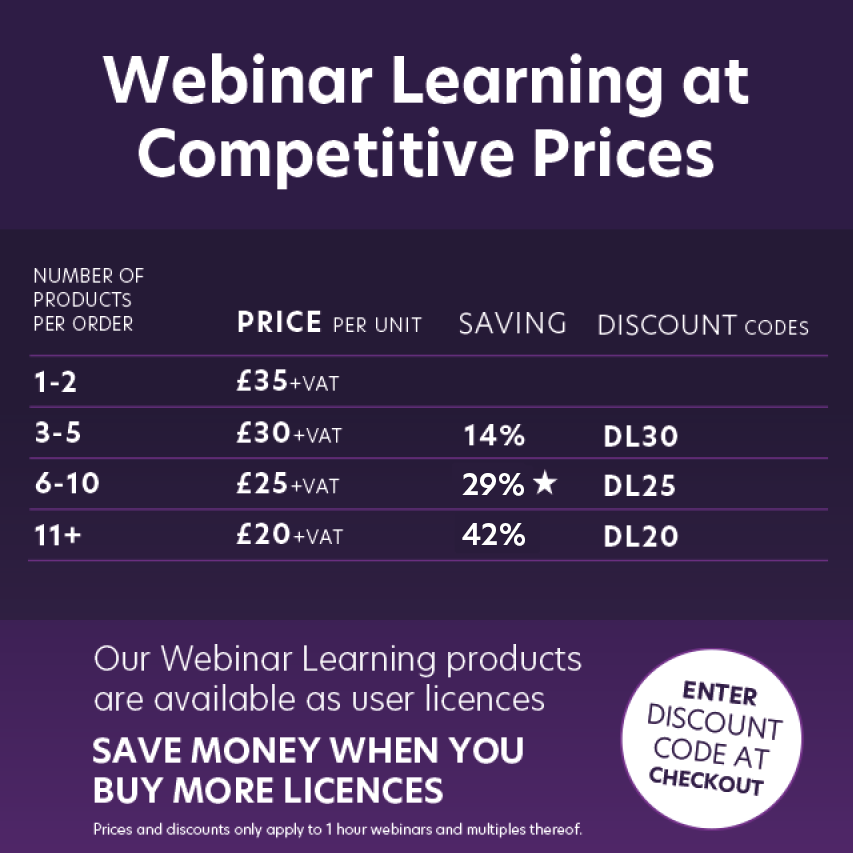 Prefer a DVD version?
Please contact our customer services team on 01332 226601 who will be happy to assist. Please note all DVD's incur an additional admin charge of £5+VAT per user licence.
The product code for this DVD is LDV200806.
Accessing supplementary notes and obtaining a certificate will still involve online access.