Financial Remedy Cases - Where are we now? [2021]
Webinar Details
Available now
Expires after 90 days
Safda Mahmood, solicitor, author & lecturer
CPD Hours: 1
£35.00
From our LAW2021 Online Family Autumn package, this 1 hour webinar is presented by Jonathan Walker-Kane. This presentation examines how financial remedy work can be conducted more efficiently post pandemic and takes practitioners through the case law over the last year.
As we slowly emerge from the Pandemic, there is much that is positive that we can take from the past eighteen months and going forward in the way we manage our work, our clients and how the courts are dealing with cases:

How has the pandemic affected FR cases?
Delays, backlog, updating, valuing assets, ongoing maintenance
What's new in the way we manage FR cases?

Private FDRs - Pros and Cons
Arbitration

Legislation – CGT changes
Case Law – What's New?


Barder events – HW -v- WW [2021] EWFC

Part III Matrimonial Family and Proceedings Act 1984
Spousal Maintenance and Nominal Orders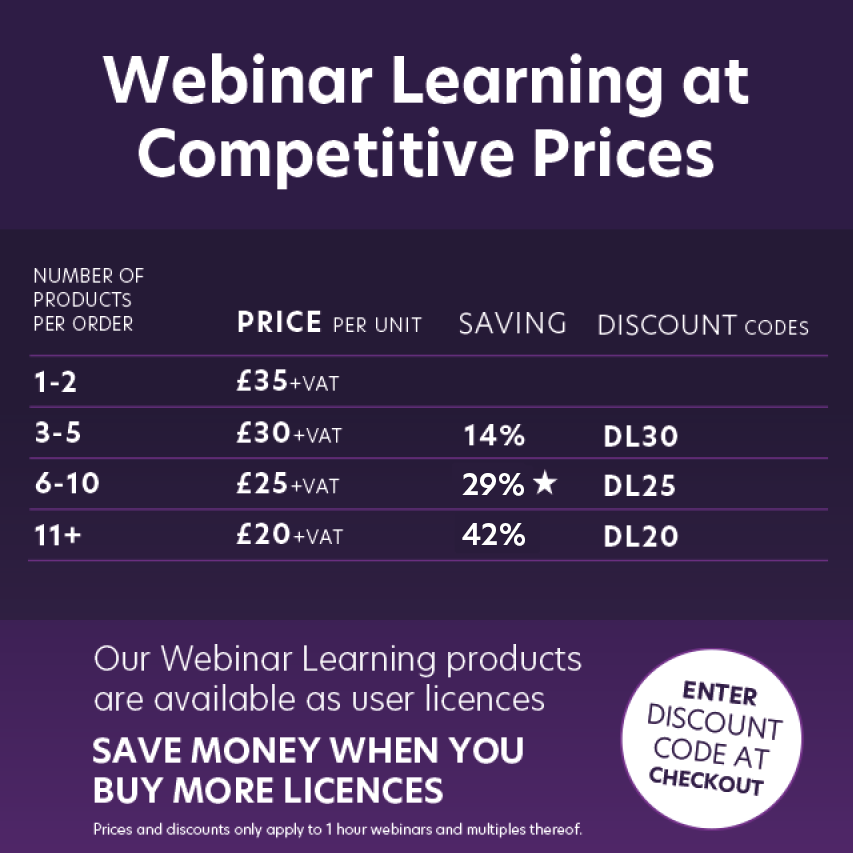 This webinar is sponsored by: