Do we still need to prove Detriment in TOLATA Cases? [2023]
Webinar Details
Available now
Expires after 90 days
Elissa Da Costa-Waldman
CPD Hours: 1
£35.00
This course provides an in-depth analysis provided by Elissa Da Costa-Waldman on the issue of if it is still necessary to prove Detriment in TOLATA cases.
This session will consider the 'old' law on detriment in both constructive trust and proprietary estoppel cases and what has historically constituted acts of detriment, such as moving countries, changing careers, making large contributions to the acquisition of property and other actions. In many TOLATA cases of old, detriment has been an essential factor but is this still the case in the light of Hudson v Hathway? Find out by joining this session!
In addition, there has long been debate about whether the remedies in proprietary estoppel cases are confusing and what exactly the remedy should be. This year saw a Supreme Court decision, Guest v Guest on the point so be my Guest and find out!
Of the previous law on proprietary estoppel (PE)
As to why constructive trust (CT) claims and PE should be pleaded in the alternative
Of how CT claims and PE claims differ
Of the place of 'detriment' in CT cases
Of the relevance of detriment in the case of PE
Of the purpose of the remedy in PE cases
Of how PE remedies are quantified and upon what basis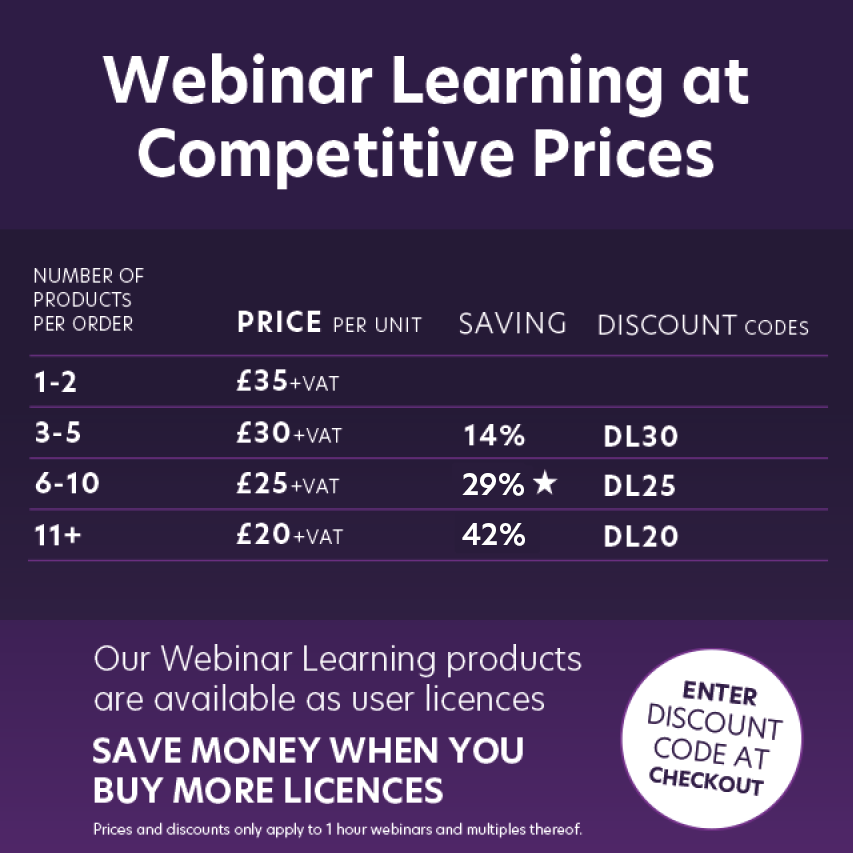 This webinar is sponsored by: