Divorce and Financial Remedy Cases in Family Law - Key Principles and Update [2020]
Webinar Details
Available now
Expires after 90 days
Safda Mahmood, solicitor, author & lecturer
CPD Hours: 1
£35.00
This webinar is presented by Safda Mahmood. This webinar will cover a summary of the key principles and developments in this area of law.
Watch the 2020 trailer:
Consideration of average wealth and high wealth cases
Inheritance issues
Disclosure issues and Finances
Sanctions for non - compliance
Enforcement and use of nuptial agreements.
Divorce Law
Changes to the law and procedure on divorce
Learning objectives:
To provide an understanding of the key issues surrounding issues in divorce and financial issues, so as to consider application in practice.
An update on key legislative and case law developments
An understanding of developments in this area, with particular regard to the changes to the law on divorce, and developments in financial remedy cases.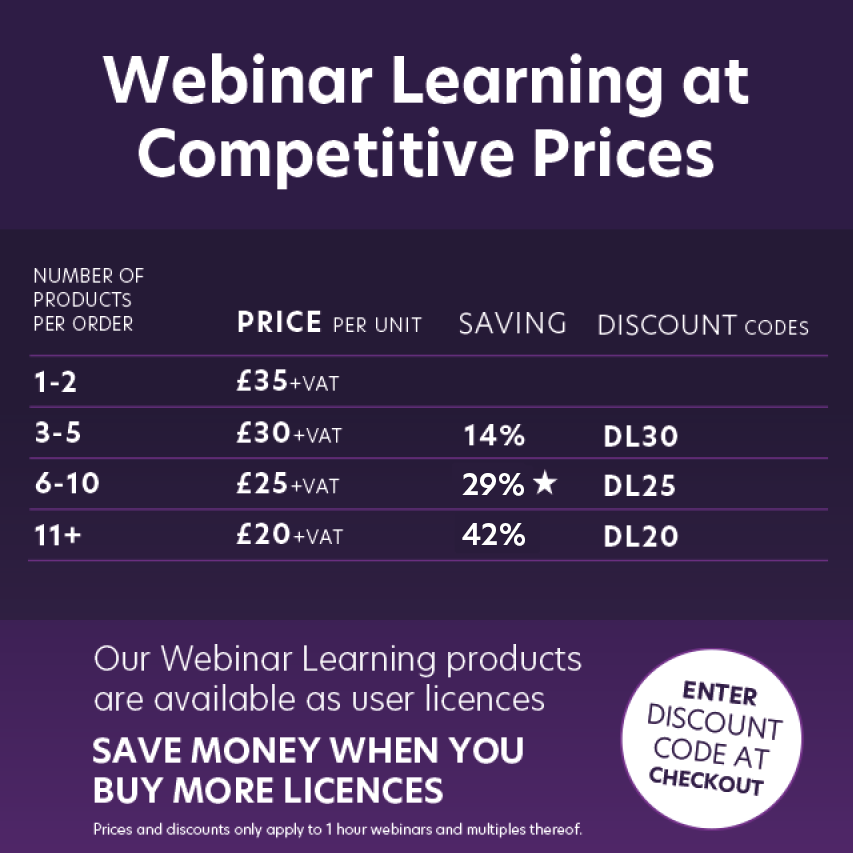 This webinar is sponsored by: