Disclosure Updates [2021]
Webinar Details
Available now
Expires after 90 days
Helen Swaffield
CPD Hours: 1
£35.00
A 1 hour webinar from the LAW2021 Civil Litigation Autumn package presented by Helen Swaffield, Barrister and Head of Contract Law Chambers checks in on the latest cases and changes in disclosure.
The topics covered will be:-

PD 51U in practice - lessons now learned
Pre-action
Specific disclosure
Unless orders and relief for failure to disclose
e-disclosure in High Court
e-disclosure in the County Court
Third party disclosure/Norwich Pharmacal
Adverse implication from non-disclosure
Fruits of the poison tree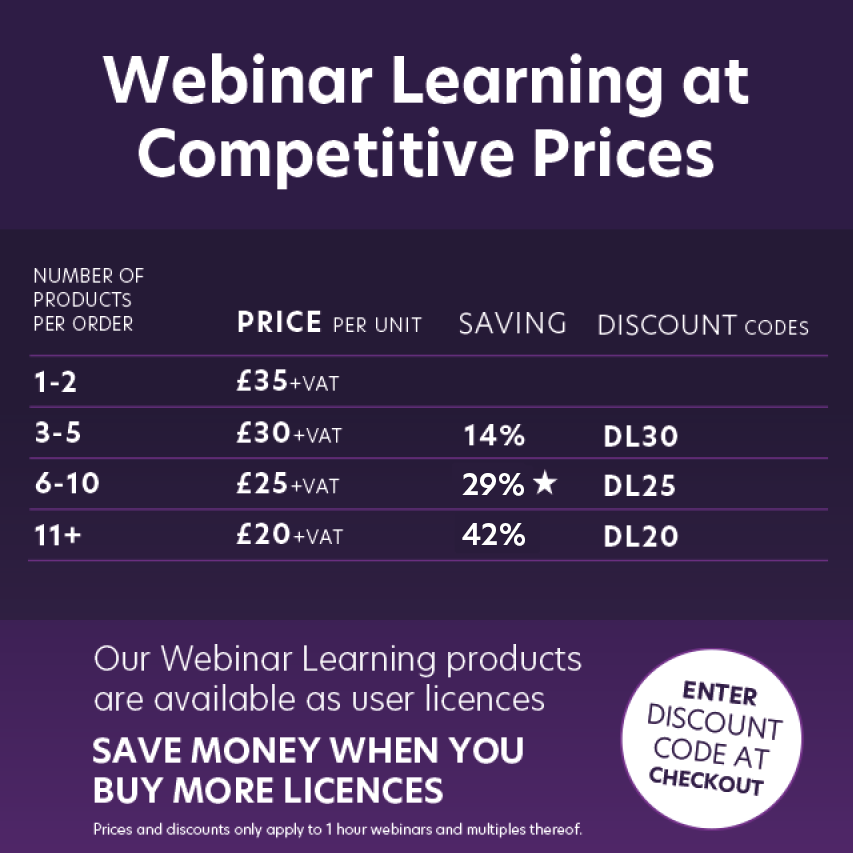 Prefer a DVD version?
Please contact our customer services team on 01332 226601 who will be happy to assist. Please note all DVD's incur an additional admin charge of £5+VAT per user licence.
The product code for this DVD is LDV200806.
Accessing supplementary notes and obtaining a certificate will still involve online access.