Webinar Details
Available now
Expires after 90 days
Andrew McLoughlin
CPD Hours: 1
£35.00
In this 1 hour webinar from LAW2021 Civil Litigation Autumn package, Andrew McLoughlin looks at the most recent guidance given and reviews how the decisions should guide your practice.
The decisions from the courts continue to evolve and develop cost budgeting to a more refined art.

The topics covered will be:-
How applications to vary costs budgets will be dealt with
How do I satisfy myself that what I'm claiming are proportionate cost?
Contingencies – are they really worth the time and effort?
How many assumptions are deemed acceptable when preparing a budget?
What constitutes a significant development in a budget that requires an application to Court?
Filing your budget late – will I get relief from sanctions?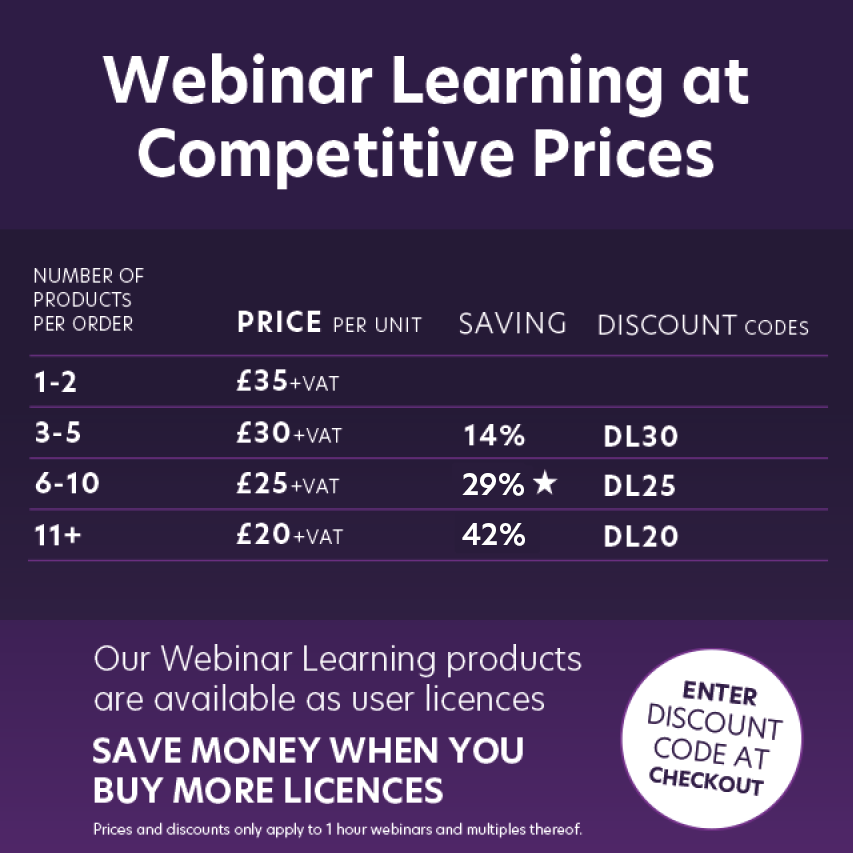 Prefer a DVD version?
Please contact our customer services team on 01332 226601 who will be happy to assist. Please note all DVD's incur an additional admin charge of £5+VAT per user licence.
The product code for this DVD is LDV200806.
Accessing supplementary notes and obtaining a certificate will still involve online access.