Applications against Litigants in Person [2023]
Webinar Details
Available now
Expires after 90 days
Helen Swaffield
CPD Hours: 1
£35.00
From our LAW2023 Online Litigation package, Helen Swaffield presents this 1 hour webinar discussing applications against litigants in person.
Below are a number of matters that will be covered and discussed together.
Who are litigants in person and their "friends"

Application of the CPR to litigants in person

Duties owed to litigants in person by lawyers

No reasonable cause of action - nonsense

Striking out their claim/defence

Examples of abuse of process – repeated applications for the same thing

Preventing relief from sanctions

Costs orders against or by litigants in person

Totally without merit orders, bans and CROs

Practical tips in dealing with litigants in person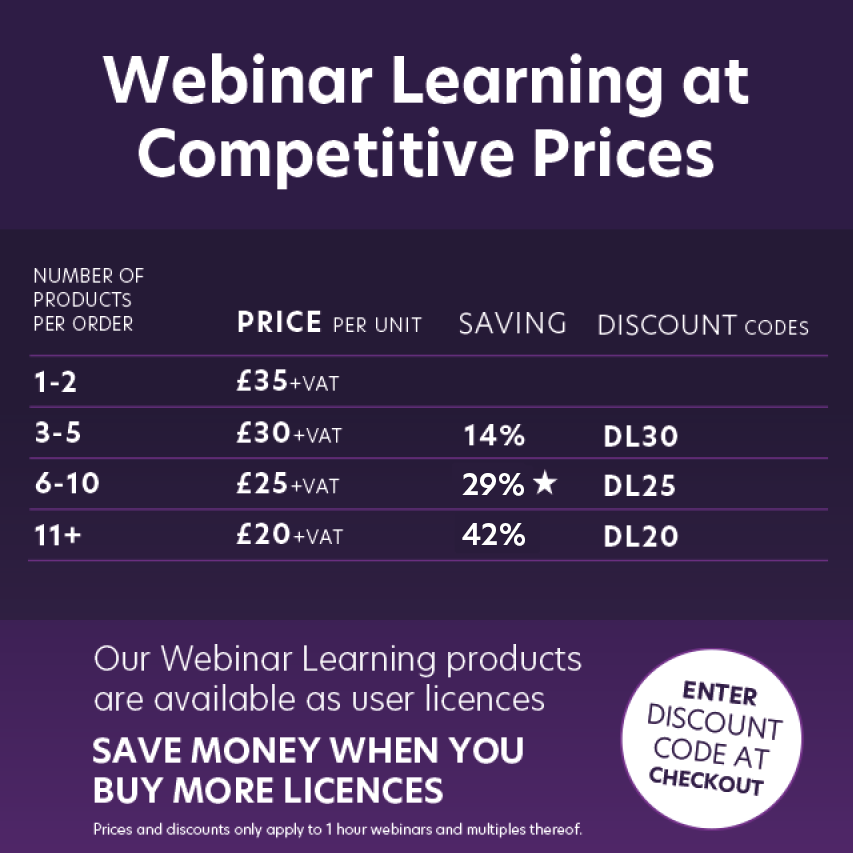 Prefer a DVD version?
Please contact our customer services team on 01332 226601 who will be happy to assist. Please note all DVD's incur an additional admin charge of £5+VAT per user licence.
The product code for this DVD is LDV200806.
Accessing supplementary notes and obtaining a certificate will still involve online access.