Advising in Cohabitation Cases - Law, Practice and Key Updates [2020]
Webinar Details
Available now
Expires after 90 days
Safda Mahmood, solicitor, author & lecturer
CPD Hours: 1
£35.00
This webinar is presented by Safda Mahmood and will cover a summary of the key principles and developments in this area of law.
Watch the 2020 trailer:
Cohabitation agreements, trusts and equitable interests
Proprietory estoppel
Running cohabitation cases
Case law developments
Use and effect of Schedule 1 Children Act 1989.
Learning objectives
To provide an understanding of the key issues surrounding issues in cohabitation matters and other financial issues, so as to consider application in practice.
An update on key legislative and case law developments
An understanding of developments in this area, with particular regard to running cohabitation matters.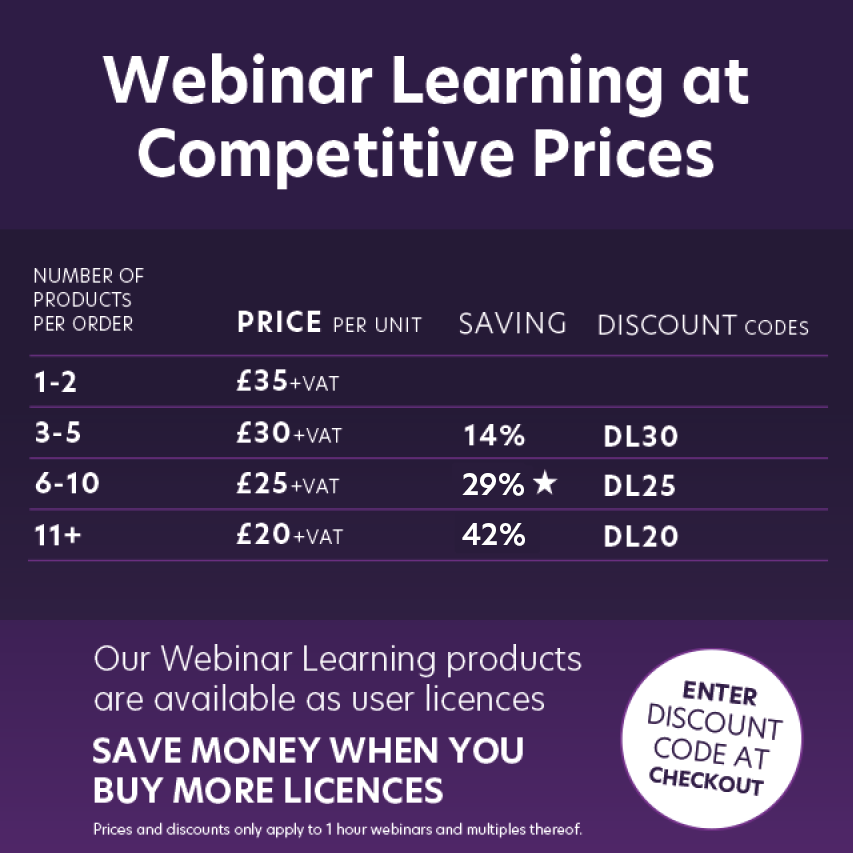 This webinar is sponsored by: