Company
Specialisms
Supplier Description
Social
Premium Listing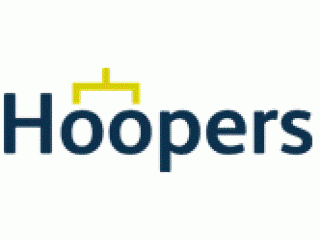 Specialisms
Tracing Missing Next of Kin, Administrator Searches, Family Tree Verification, Will Searches, Asset Searches, Obtaining Vital Documents Worldwide, Comprehensive Estate Insurance, Statutory Will Applications, Will Bank Update, Overseas Bankruptcy Searches
Description
International Probate Genealogists, assisting the legal profession since 1923.
Premium Listing
Specialisms
Title Insurance, Solution, Development Problems, Title Problem Solutions
Specialisms
Conveyancing, Legal Indemnity, Property & Environment, Property Insurance, Property Services
Specialisms
Health, Medical Research, Medical Welfare
Specialisms
Paternity Testing, Human Relationship DNA testing
Description
A leading UK provider of DNA testing services to the legal profession, mediators, social services and the general public.
Specialisms
Tracing missing heirs, beneficiaries, executors and absent landlords, Intestacy work, genealogy research, bankruptcy searches, identify & locate next of kin, obtain copies of certificates/probate documents.
Specialisms
Legal Aid / Private Client / Inter Partes Billing / Law Cost Draftsman
Description
Cost Effective Cost Drafting Solutions for all areas of law
Specialisms
Property Development Finance; Bridging Loans; Development Exit Finance; Buy to Let Mortgages; Commercial Mortgages
Description
Long-established and highly respected Debt and Equity Advisors in Property Development Finance and Mortgages for Commercial and Residential Mortgages.
Specialisms
Drug Testing, Alcohol Testing, Hair Testing, DNA Testing, SCRAM Continuous Alcohol Monitoring, Drug & Alcohol Testing Services
Description
At Lextox, we provide drug, alcohol and DNA testing services for family law cases and child care proceedings.
Specialisms
Probate research, tracing, intestacies, Statutory Wills, bankruptcy searches
Description
Pro-Gen Research provides fast, effective probate research, tracing and verification services to support private client solicitors.
Specialisms
practice management software, legal accounting, case management, matter management, time recording, form production and bundling, email and document management, legal accounts processing, monitoring, billing and reporting. Outsourcing Services
Description
Turn to Quill for meticulously compliant practice management software and outsourced cashiering services that make running your law firm a breeze, letting you focus on the matters that matter most.
Specialisms
Legal accounts, SRA Accounts, compliance, accounts reconstruction, Accounting, Accounting Software, Administrators, Book-keeping, compliance, Legal Accounting, Legal Book-keeping, Legal Cashiers, Outsourced bookkeeping
Description
We provide a comprehensive outsourced legal accounts service with emphasis on compliance and tailoring to our client's particular needs.