LAW2021 Online will deliver the leading suppliers to the sector unrivalled access to the legal profession, with a series of online events covering all the key areas of law.
LAW2021 Online is an exclusive and trusted content source reflecting what solicitors do and need. Offering a cost-effective way to generate leads and connect directly with prospects, be sure to place your brand, service, product and message in front of targeted legal professionals.
To register your interest and to request a media pack please contact The Solicitors Group's media sales team on 01332 227682 or e-mail [email protected].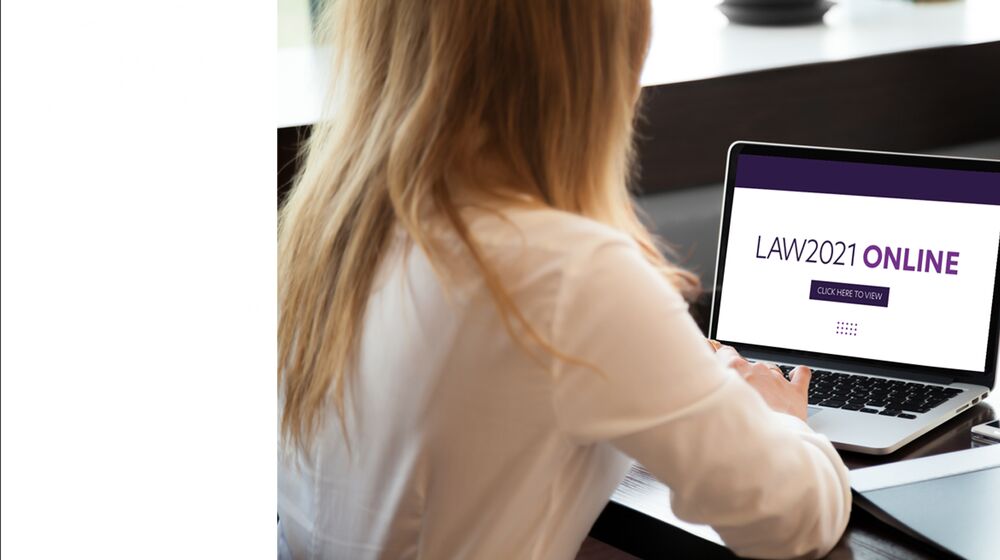 LAW2021 Online will be covering the following practice areas:-
Wills & Probate
Family
Conveyancing
Immigration
Litigation
Crime
Personal Injury
Regulation & Compliance
Significant branding opportunities on nationwide e-mail campaigns.
Multiple touchpoints with attendees – pre event and during the 30 live days and post event.
Range of tailored sponsorship packages designed to deliver a high return on investment.
Speaking and direct lead generation opportunities.
Opportunity to reach The Solicitors Group's national database.
Display thought leadership by showcasing your brand alongside the key issues affecting the profession. Connect with customers looking for your solution to their challenge.
Law2020 ipad webinar MJMJ
TSG i Stock 1213470229 MJMJ
LAW2020 lastslidephone MJMJ