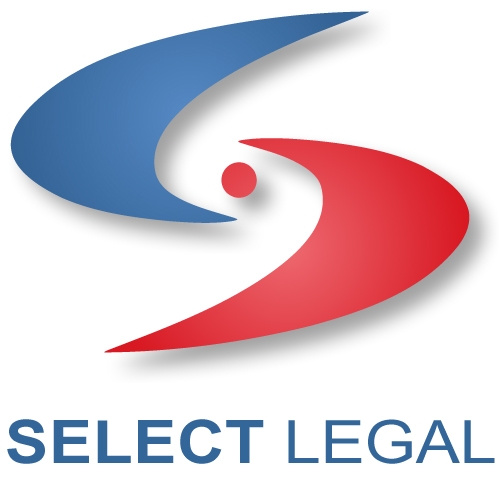 Select Legal Systems Limited (Authors of LAWFUSION – legal practice management software for law firms)
Select Legal Systems Limited (Authors of LAWFUSION – legal practice management software for law firms)
Select Legal Systems is a specialist provider of practice management software for law firms. For 25+ years their flagship product, LAWFUSION, has been built working in close collaboration with some of the best law firms in the industry, and has a reputation for making homeworking easy. LAWFUSION is a fully integrated suite of software that provides modules for all aspects of a legal Practice – from legal accounting to case management, from time recording to costs management, and everything in between including a mobile app, a case tracker portal and anti-money laundering functionality. There is a library of proven workflow charts for many areas of law – including crime, conveyancing, court of protection, mental health, immigration, personal injury and many more. LAWFUSION is available as a hosted solution hosted for the cloud, or as a traditional on-premise installation for firms that prefer to host software on their own inhouse servers. Select Legal is ISO27001 certified (for information security) at a company level and at datacentre level.

LAWFUSION is the legal software of choice for hundreds of UK law firms, and is fully compliant with the Solicitor's Accounts Rules (SARS) of the Law Society of England and Wales, and also with the Legal Aid Agency (LAA) franchising requirements. The software is ideal for law firms working to achieve and maintain their LEXCEL accreditation.

There is a wide range of case study videos available on the LAWFUSION website. For a demonstration please call Team LAWFUSION on 01482 567601.
Web
Email
Tel
01482 567601
Address
Priory Court Saxon Way HESSLE East Yorkshire HU13 9PB
Social
Specialisms
Software For Law Firms, Legal Practice Management Software, Legal Accounts Software, Legal Case Management Software, Time Recording Software, Mobile App for law firms, Case Tracking portal for law firm clients, Crime Software for case management, Case Management for all areas of law, IT, Legal Accounts, Time Recording, Online Case Tracking
Categories
Case Management
Document Management
Legal Software
Practice Management
HUGHES SOLICITORS (FORMERLY H&R HUGHES) CASE STUDY VIDEO Pioneers of cloud computing for law firms
4th February 2021
CARTWRIGHT KING CASE STUDY VIDEO One of the country's largest providers of legal aid
4th February 2021
EMG SOLICITORS CASE STUDY VIDEO A Paperless Law Firm
4th February 2021
STAR LEGAL CASE STUDY VIDEO Highly Focused On Fee Earning
4th February 2021
FAMILY LAW GROUP CASE STUDY VIDEO Innovative User of LAWFUSION
4th February 2021
FIDLER & PEPPER LAWYERS CASE STUDY VIDEO User of LAWFUSION since 1993
4th February 2021
CELEBRATING 25 YEARS OF LAWFUSION FIRST CLASS SOFTWARE FOR LAW FIRMS 1993-2018 – A compilation of Client Comments
4th February 2021
"It's great to be able to work out of the office, from home, on my boat. I just log in, see what's there, and I am able to run my business remotely."
"The implementation and data conversion was seamless, it was done over a weekend. Being able to report historic data via LAWFUSION, going back to the year dot has been a real bonus for us, as we couldn't do that from the old system."
"I used to go to law tech conferences and go from stand to stand, looking at systems, saying show me this, will it do that? It would normally take me about 10 minutes to find stuff they couldn't do that LAWFUSION can. I've stopped doing that now – I have better things to do with my time."
"We like how LAWFUSION is very malleable, almost like a piece of plasticine. We can push it and pull it in any direction we see fit. Our previous system was more restrictive like a Rubik's Cube, it had just a few forward/backward moves."