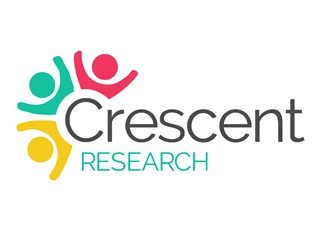 Crescent Research
Crescent Research
Crescent Research has been built on a solid foundation of over 10 years' experience and provides cost effective and time efficient services including, but not limited to, genealogical intestacy research, tracing and verification services and bankruptcy searches.
Our company ethos is wholly centred around treating our clients and their customers fairly. We ensure all work is undertaken with care, compassion and empathy and fully understand that some family situations can be extremely complex.
Web
Email
Tel
01362 690738 / 07543 644809
Address
42 The Crescent, Dereham, Norfolk, NR19 1NR
Social
Specialisms
Tracing missing heirs, beneficiaries, executors and absent landlords, Intestacy work, genealogy research, bankruptcy searches, identify & locate next of kin, obtain copies of certificates/probate documents.
Categories
Forensic Services
Genealogy
Investigative
"I have instructed Tracey over the last year on several matters. One of which was a complex family tree. Tracey's reports are easy to follow and very high quality; she even works out the percentages for distribution. Tracey managed to get the job done efficiently, and my client was delighted with Tracey's service and family tree/report. I couldn't be more pleased with Tracey's service, professionalism, and expertise. One of the best genealogists I have ever instructed."
"Tracey at Crescent Research is remarkably quick at turning around instructions".
"Tracey of Crescent Research provides an invaluable service; her knowledge and efficiency in tracking down missing beneficiaries is second-to-none. I have used Tracey's services on a number of occasions and always found her to be extremely helpful and professional and she has always managed to trace the people concerned in an extremely swift manner. I have recommended her services to colleagues and clients alike and will continue to do so."
"Very professional and totally reliable, Tracey is always my first point of call to trace any missing beneficiaries."
"Having instructed Tracey/Crescent Research on a number of occasions, we have always found her to be very professional, thorough and incredibly fast at locating the information we require. I would highly recommend her services."
"Crescent Research is my first port of call when trying to locate missing beneficiaries. Tracey is easily contactable directly, and provides quick and highly cost-effective fee quotes, which I have struggled to find with other genealogy providers. She is highly personable, and 'does what she says she will do'. I cannot recommend Crescent Research's services highly enough."
"Tracey at Crescent Research was a pleasure to deal with. Turnaround time was brilliant, and the search Tracey completed for us enabled us to move forward with a particularly difficult probate application. Importantly for the clients, as well as a quick turnaround time, the cost was very reasonable. I would highly recommend the services of Crescent Research and will be using them again."