Redwings Horse Sanctuary
Redwings Horse Sanctuary
Redwings Horse Sanctuary rescues neglected and abandoned horses and donkeys from all over the country, giving them a safe place to live and providing essential veterinary treatment, rehabilitation and care for the rest of their lives. The registered charity, which is 100% funded by donations from the public, is currently responsible for over 2,000 rescued equines, making Redwings the UK's largest horse sanctuary.
In addition to giving every equine the opportunity for lifelong sanctuary care, Redwings also runs a rehoming programme with 700 horses now living outside the Sanctuary in loving Guardian homes.
Redwings also has visitor centres around the UK, where visitors have the chance to meet some of its rescued horses and donkeys, hear their stories and find out more about the importance of equine welfare.

Gifts in Wills make up the largest proportion of Redwings' income and the charity simply wouldn't be able to function without them. Remembering Redwings in your Will is a wonderful way to support the charity's work and leave a lasting legacy that will help them to help horses, ponies, donkeys and mules for generations to come. Whether your gift is large or small, every donation makes a real difference to the future of Redwings' residents.

Web
Email
Tel
01508 481000
Address
Hapton, Norwich, Norfolk NR15 1SP
Charity
1068911 (England and Wales), SC045070 (Scotland)
Social
Specialisms
Sanctuary, Rescue, Rehabilitation, Welfare, Rehoming, Adoption, Sponsorship., Animals, Equines
Categories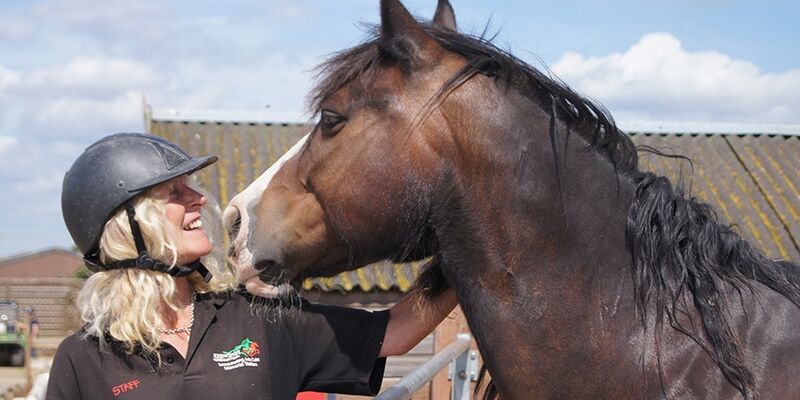 Redwings Horse Sanctuary
3rd December 2020
UK's largest horse sanctuary, responsible for over 2,000 rescued horses, ponies, donkeys and mules. 100% funded by donations, registered charity.